Reserve online
Hotel Burchianti Florence
and save with our discounted rates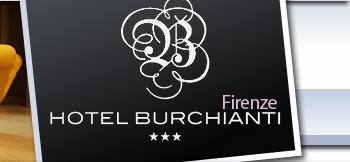 Home > Location
Print
A small and very charming hotel situated on the first floor of the renaissance Castiglioni Palace.
In the heart of Florence close to the Medici Chapels and the Duomo.
The main Museums and Galleries, the glamorous shopping streets, the Exhibition Centre (Fortezza da Basso) and the Congress Hall are within a walk distance (200/300 mt).
A parking service is available next to the Hotel.
Give us your Feedback
Hotel Burchianti, Via del Giglio, 8 - Florence
HotelinFirenze.com
Copyright © 2004 - 2020 | P.IVA# 03458490277